When I first learned Emotional Freedom Technique or EFT, the process made popular by Gary Craig. I thought that it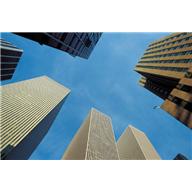 was the greatest tool ever. I still think it is quite remarkable. However, Gary had said that this was the beginning of possibilities. "The ground floor of the healing high rise" if you will.
Well, it didn't take long before people began using it in different ways, combining it with other modalities and creating new ways to help people. One of those people was Robert G. Smith. He has created a unique combination of EFT, NLP, Hypnosis, Neuro-Science and Re-imprinting. He brings them all together and calls it 'Faster EFT' or more specifically; Faster Emotionally Focused Transformation. We in the biz like to call it "tapping". J
I decided I wanted to learn more. So I went to Oklahoma to get trained in this technique. I wasn't disappointed. I could sense right away, that this technique was going to change the way I helped people.
Faster EFT has all the elements to zap a problem and change your life. The most important part being, changing or flipping a memory. To me this was a missing piece in original EFT. Another thing I love, is that you use the individuals way of processing information to help them clear their problems. Again, another brilliant concept.
There are so many great things about Faster EFT. I encourage you to consider this form of "therapy" to help with any problems you might be having. I have seen remarkable changes happen. I do however, need to say, that some problems do take time. We have built quite the safety system in our unconscious mind and shifting that needs patience and care.
I would love to answer any questions you may have about Faster EFT. Feel free to comment below.
Like Gary, Robert gives his stuff away for free. There are over 500 videos on you tube for you to watch and learn. Go check them out and if you need help for your problems give me a call.