Here are the guidelines for the $50 Birthday Month Special.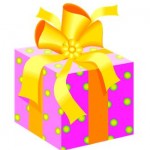 For New Clients: $50.00 dollars will be deducted from the cost of your initial 2 hour session. Special Rate $145.00 You can then purchase additional sessions for $50. to be used the rest of the month.
Existing Clients: Can purchase additional sessions at the reduced rate for the month of November and use their prepaid sessions at another time.
Former Clients: This is a great time to have a 'tune up' Purchase as many as you want. They must be used in the month of November.
These sessions are available, in office or by phone. Monday -Friday, times vary.
Contact me 858-382-4576 Call or Text to set up your time or if you have any questions.
Lori