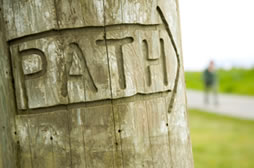 Do you need a coach?
Do you need a counselor?
Do you need a healer?
Sometimes its difficult to figure out the best course of action to take for your particular state of mind.
Typically, one would go to a coach to get specific "help". To find a job, losing weight, finding a mate etc.
A counselor would be right if you are needing a little more than a coach can offer. Maybe some insight as to why getting the one thing you want has never worked out.
A healer can help clear the blocks, heal the traumas and resolve past issues that are discovered in the process of coaching and counseling.
Wouldn't it be great to have all three rolled into one?
That's who I am and what I do. I am able to meet you where you are and give you the structure, the tools, the encouragement and the healing that is needed in the moment.
Here's a scenario of why having three in one is the most beneficial for you.
Lets say Jane comes to me to lose weight. She has been struggling with her size for as long as she can remember. She has tried everything and nothing has worked so she turns to me for coaching, she feels she needs someone who will who will help her figure out a plan and wants someone to be accountable to.
Along the way Jane and I realize she is constantly stressed out from work and absolutely hates her job. All of her worries are causing her to deviate from our work in the "coaching" department. So I move into the counseling aspect and as we keep meeting I notice that Jane never fully followed her passions and she is living the life of her fathers dream for her, not her own.
She now feels like she has wasted her life and most of all she realizes this is why she overeats. She explains to me how she has never been able to "live her life" on her own terms. She feels angry and resentful and is ready to face her fears.
This is where the healing comes in. We address and completely diminish those hurt feelings and the need to feel accepted by her father. Quite quickly, Jane's life starts to change, almost with out effort. Her eating habits change, her mind and way of thinking changes and her willingness to take action and start on a journey to become who she really is takes flight.
This example is to help you understand how using different tools, ideas and processes, can help you to stop sabotaging your efforts at change and finally get what you want.
Call me today to see how I can help you. 858-382-4576